Create a GDPR Compliant Form in WordPress
Do you want to create a GDPR compliant WordPress form?
WordPress site collects users information in many ways such as forms, comments, and so on. As a site owner, it is your responsibility to collect a user's personal data in compliance with GDPR rules. The best way to ensure GDPR compliance of your site is by using the GDPR compliant WordPress themes, plugins and forms.
In this article, we'll cover how to create a GDPR compliant form in WordPress.
What is GDPR?
GDPR stands for General Data Protection Regulation that took effect on  25 May 2018. It is a new set of rules designed to give the EU citizens control over their personal data stored on a website. It means the GDPR law is to protect the customer's data and requires the user's explicit consent to collect and store data.
What is Required to Create a GDPR Compliant Form?
In order to make a WordPress form GDPR compliant, the following requirements must be met.
The user's consent is required to collect and store their personal information.
The users must have access to their data stored on the website.
The users must have the authority to delete their personal data at any time.
Note: It is not compulsory to show this information on the form. However, you have to make it available somewhere on your site and provide a link on the form.
Having said that, let's start:
How to Create a GDPR Compliant Form in WordPress?
The simplest way to create a GDPR ready form is by adding a checkbox in your form that takes consent of users. You can easily do that using WPForms.
Enable GDPR feature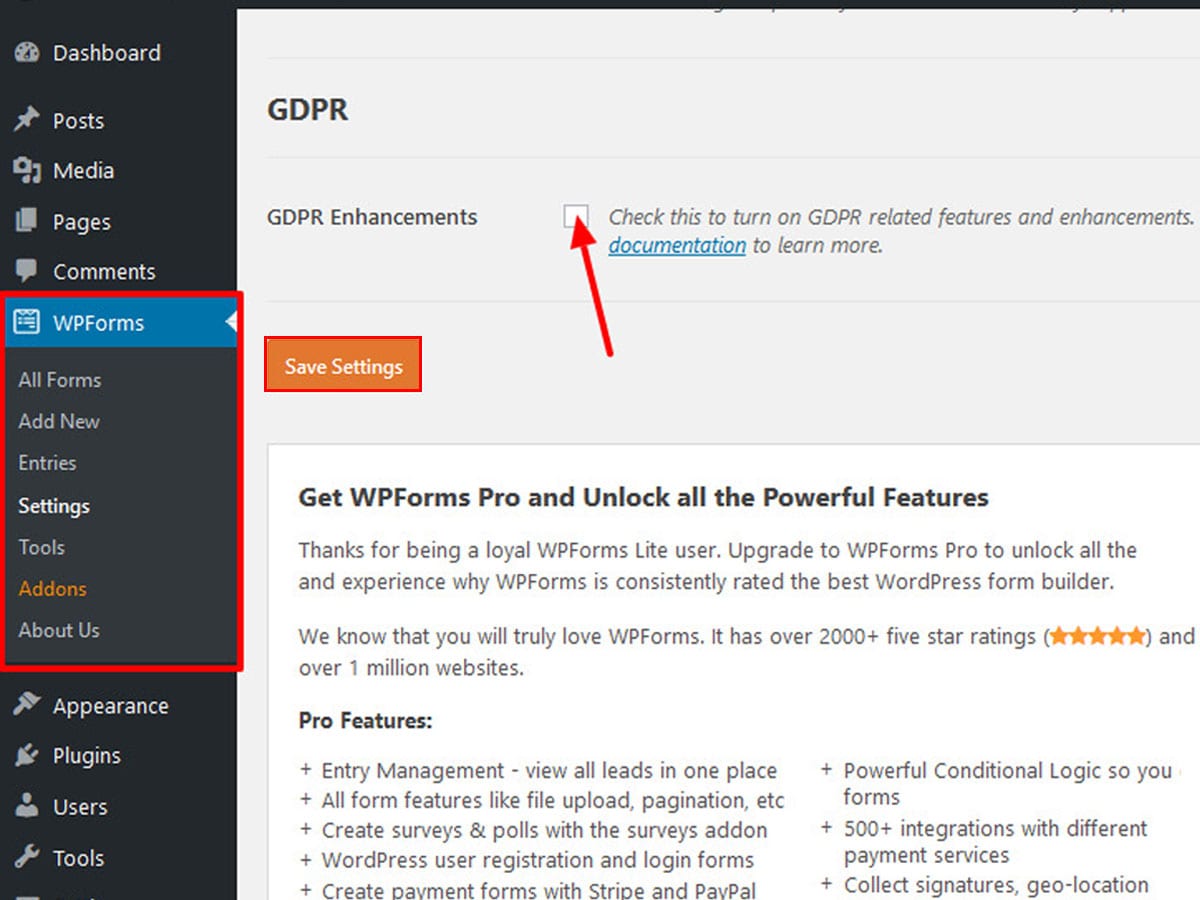 First of all, install a WPForms plugin and activate it.
Go to WPForms>>Settings and scroll down to GDPR section.
Then, click on the save settings button.
Create a GDPR Compliant Form
Now, it's time to create a new form.
Go to WPForms>>Add New.
Then, enter a title in the box and select a template from the available options.
Now, drag and drop the GDPR agreement to add it to your form.
Click on it to add title and agreement as well as edit description text or link on the box as shown in image.
Finally, click on the save button to save the changes.
Add GDPR Form to WordPress Posts and Pages
You can easily add GDPR form to posts and pages using WPForms. All you have to do is open the target post or page in the editor then click on the plus icon to add the WPFroms block.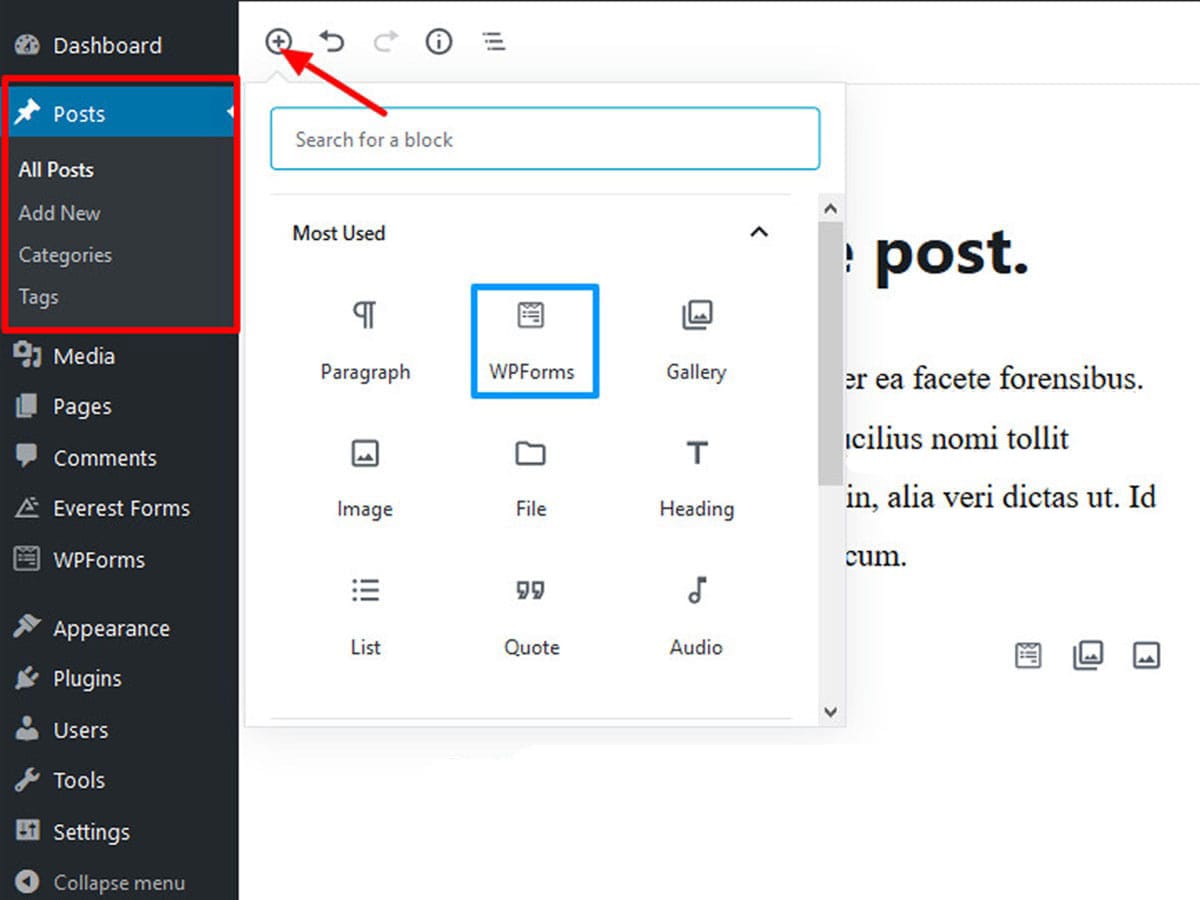 You can add the WPForms block from the category section or simply type it in the search box. Now, select the GDPR form that you created earlier.
Finally, save the changes and view the result in your page.
That's all. You have successfully created a GDPR compliant form in WordPress.
Conclusion
Hence, you can easily create a GDPR compliant WordPress form for your website. I hope you find this article helpful.
If you liked this article helpful please follow us on Twitter and Facebook.
You may like to read this informative article.