Best WordPress Plugins and Add-ons for Elementor
Looking for WordPress add-ons for the Elementor page builder? Then you are in the right place.
Elementor is an excellent page builder that allows you to design your site the way to want. Though it offers a wide range of features, sometimes you might not find the feature that you need. Add-ons are a great way to add any functionality that might not be present in the Elementor builder.
Here, I have listed the best WordPress plugins and Add-ons for Elementor.
WP Blog Post Layouts For Elementor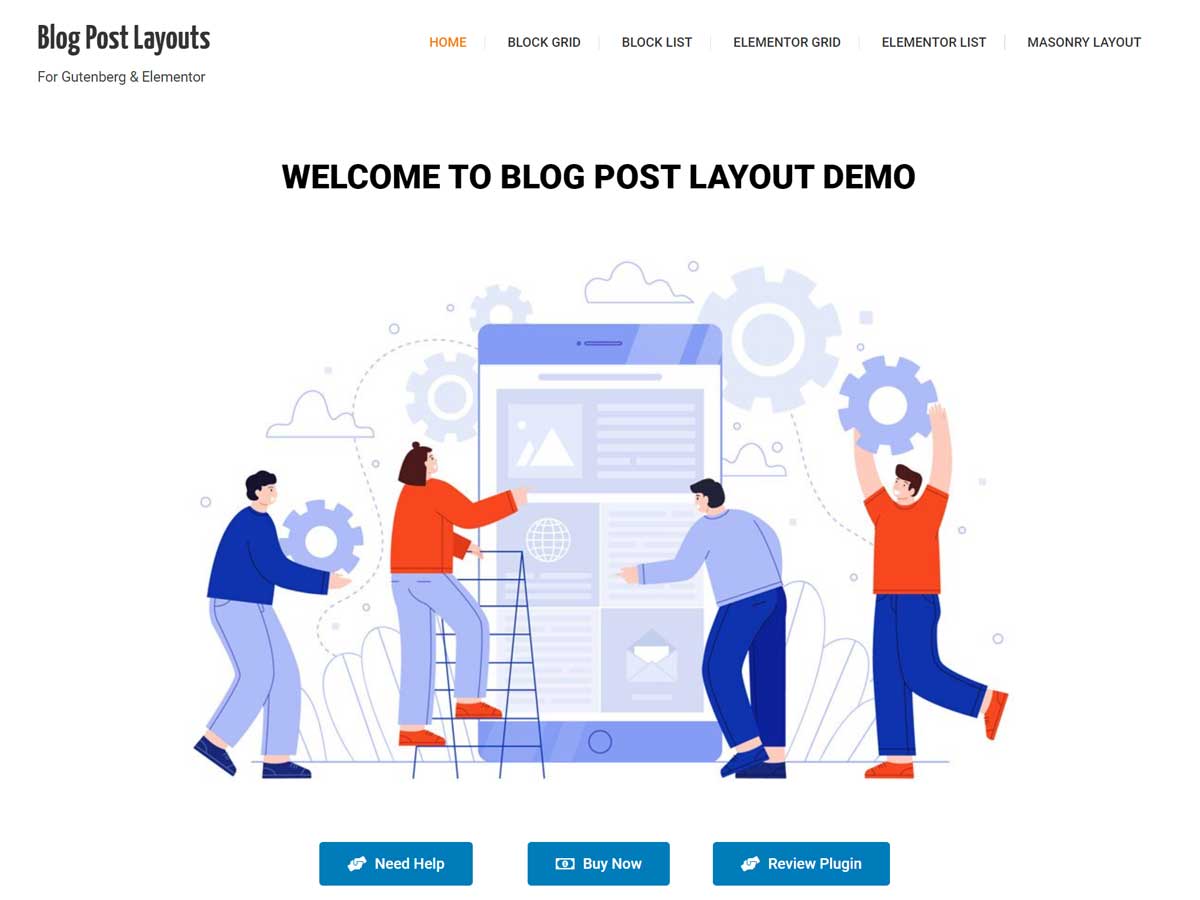 WP Blog Post Layout is an amazing plugin for creating dynamic layouts of WordPress blog posts. It has three layout types; Masonry, Grid, and List. All of these layouts have five distinct variations along with rows and columns. It is designed especially for both Gutenberg and Elementor. With this plugin, you can customize color configuration, typography, element sorting, control meta, set content length, and many more. You can also arrange the posts on the basis of title, published date, and Id.
Features:
Grid, masonry and list design layout
Typography option
Responsive design
Unlimited color option
Rearrange posts
Custom post type supported
Ultimate Add-ons for Elementors
Ultimate Addons for Elementor is a user-friendly Elementor extension that offers advanced and unique features. It comes with 21+ widgets, the WooCommerce & Post widgets which beautifully display products and contents on your site. Furthermore, it has modular control that will help your site to load faster.
Features:
50+ widgets
100+ website templates
200+section block
Lazy loading
The Plus Add-ons
The plus add-ons is another popular WordPress elementor add-on that offers a wide range of widgets, templates, blocks, and functionality. It comes with design options such as custom media query breakpoints, detailed column ordering, sticky columns, 3D effects, and more. Plus, it also provides 60+ powerful Elementor, 18+ Template, 300+ UI blocks, and so on.
Features:
Advanced typography
high-quality animations
hotspots and pinpoints
flip boxes
Elementor timeline
smooth scroll
Essential Add-ons for Elementor
With 5 million downloads, It is safe to say essential add-ons is one of the best WordPress add-ons for Elementor available out there. It allows you to create a beautiful website with a few clicks. You can create interactive promos, dynamic galleries, modal and lightbox popups, and more. This add-on is light-weighted and hence, it helps to increase your website speed.
Features:
Light-weighted
Lightbox-popups
Dynamic galleries
WP Magazine Module Lite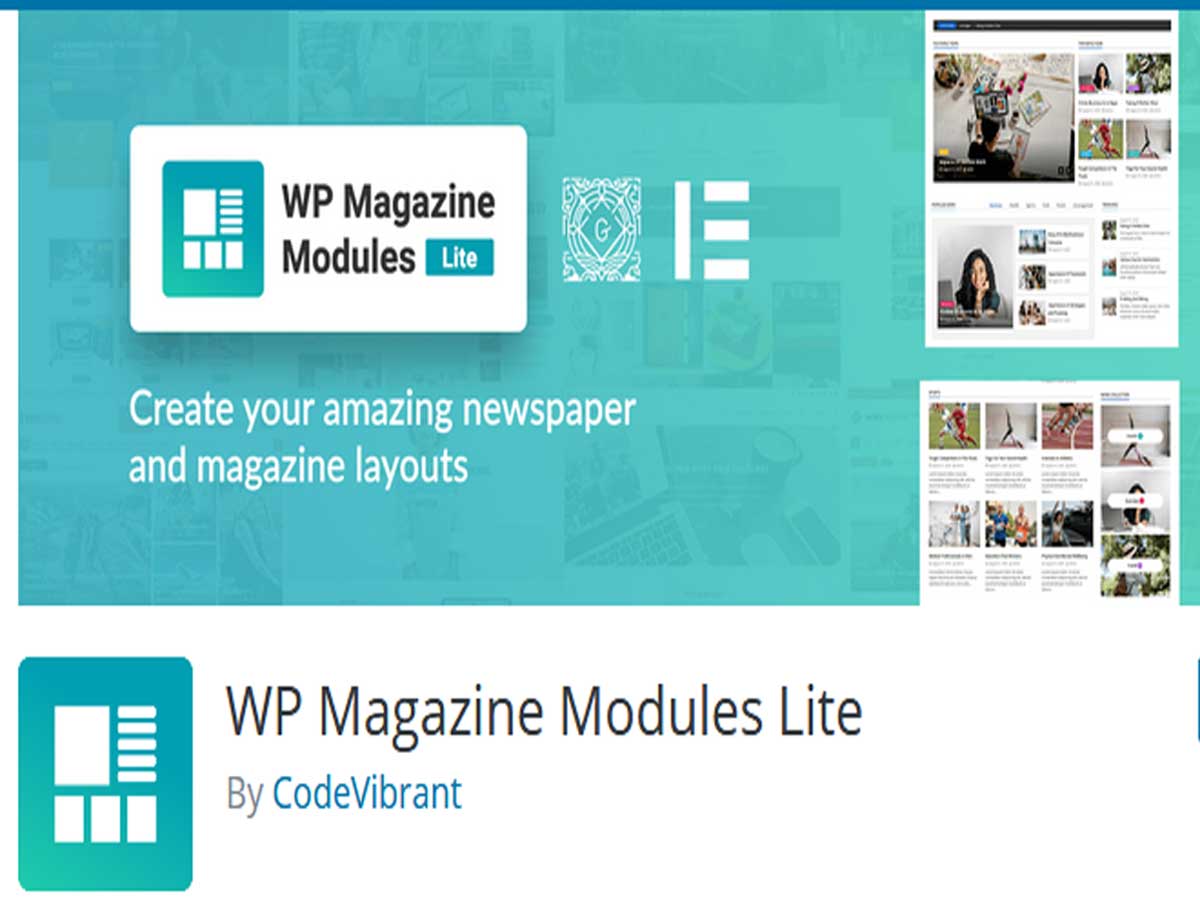 WP Magazine Modules Lite is an amazing WordPress plugin perfect for creating layouts/ templates for magazines, news, and another publishing website. It is designed to perfectly work with Gutenberg and Elementor Page Builder. It comes with an easy to configure modules including ticker, post tiles, post with grid layouts, block layout, and much more. Besides that, it also has features like typography, show/hide meta, page layouts and so on.
Features:
Compatible with Gutenberg
Elementor PageBuilder compatible
drag and drop access
Responsive layouts
20+ total block layouts.
Multiple blocks with multiple variations
Crocoblock
Crocoblock is a powerful elementor add-on that comes with extra functionality such as posts listing calendars, booking forms, carousels, etc. It lets you add custom post type, 10+ meta tags, dynamic template designs, and so on. Other features include dynamic forms, ajax filter, super-fast search, and so on.
Features:
18+ widgets
 Faster and easier to use
47 templates
180 popups
Anywhere Elementor
Anywhere Elementor is an amazing WordPress plugin for elementor that lets you insert elementor pages, library and global templates anywhere with shortcodes. You can also create multiple layouts, add post elements, and create hooks. It is the best WordPress add-ons for anyone who wants to create element templates and landing pages and insert it on the site via shortcodes.
Features:
Shortcode ready
Multiple widgets
Single post/ CTP layouts
Custom post types
Taxonomies archives
Premium Addons for Elementor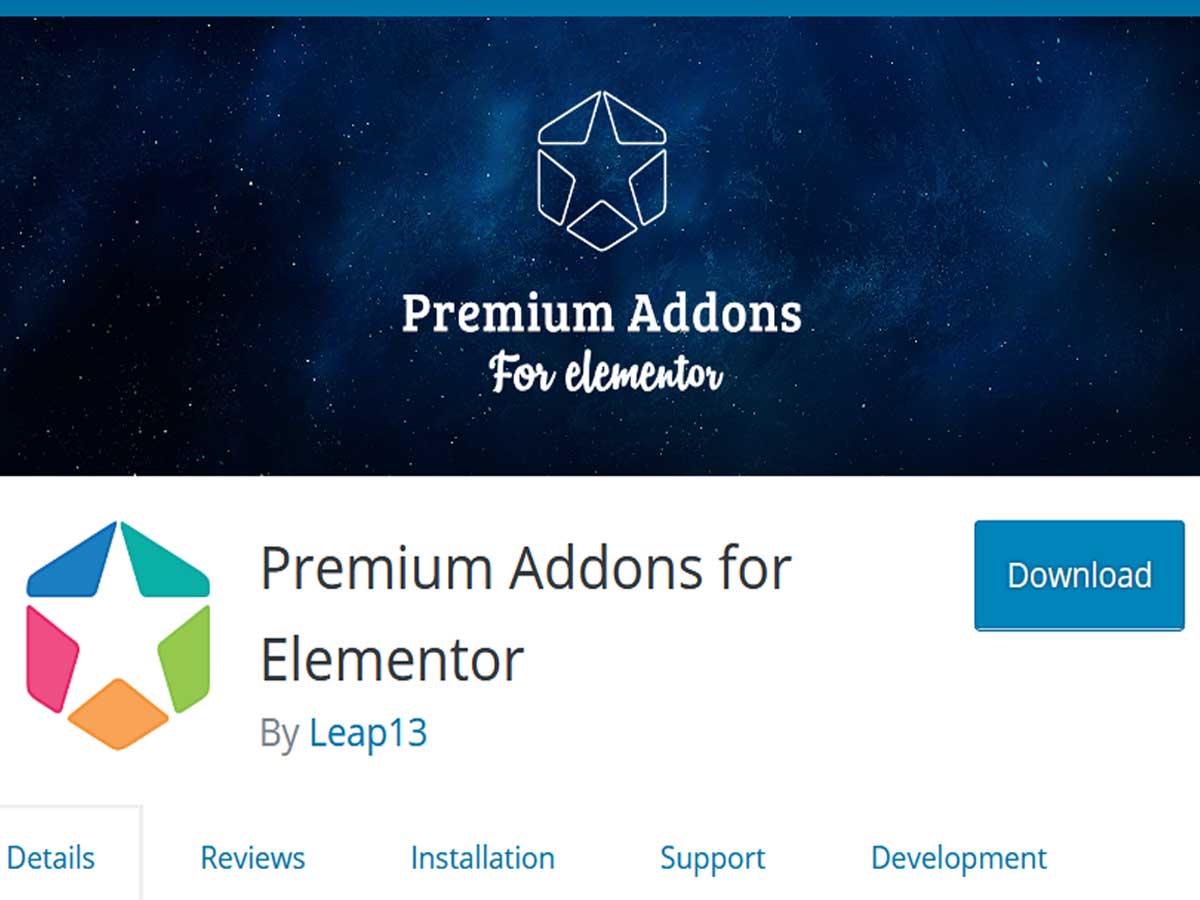 By the numbers, Premium Addons for Elementor is the second most popular Elementor plugin at WordPress.org. It has both free and premium versions available in the market. It offers 54+ widgets that include fancy text, video box, media grid, google map, count down, and so on. Plus, it has 270+ premade elementor templates. Because of that, it is considered one of the best WordPress add-ons for Elementor.
Media Grid,
Pricing Table
Modal Box
Testimonials
Facebook Reviews
Social Feed
Conclusion
Hence, these are 10 best WordPress plugins and add-ons for elementor. I hope this article was useful to decide which elementor add-on you want to choose for your website. Please follow us on Facebook and Twitter.
Which one do you like the most? Write down in the comment section below.
Other Related Articles: