Best blogging platform
If you're passionate about writing then definitely you have once think about blogging and publishing. To show your writing talent there are some best blogging platform on the web. Those who are interested in blogging, we have the collection of best blogging platform of the year.
There are free as well as paid blogging sites on the web. Hurry up…Grab the one blogging platform among the list and show your writing talent all over the world through the platform.
If the readers love your blogs then you want to change the look of the site, want to add features which is possible from the blogging platform. Even you can earn money later. That's why the blogging platform is necessary.
                                     OVERALL DETAILS
Let's look the pros, cons, pricing of the best blogging platform :
WordPress.org is an open source software and also the most popular blogging tool. It is completely free which powered the countless quality themes to beautify your blog and powerful plugins to extend the core functionality.  We would like to suggest using Bluehost for hosting because you will get discount on it and get the free domain name. You can click to learn step by step guide to start the blog on WordPress.

Pros
It is very flexible that control over every aspect of your site.

Social Integration and search engine friendly.
Allow choosing free themes to make your blog stylish.
Wide range of Support options
Cons
You will be responsible for backups, security, and performance.
Manage the hosting by your self.
Pricing
| | |
| --- | --- |
| Plan | Price |
| Basic | Free |
| Including hosting | $46 per month |
Wix is a leading cloud-based development platform. It is a hosted platform that means you are allowed to create beautiful and professional websites except this Wix is for blogging. They have to build a WIX Blog app where you can add a blog to your websites. Moreover, it comes with the powerful features like customizable website templates and a drag and drops HTML5 website builder.
Pros
You can customize your posts even more stunning: customize galleries, add captions and links to images, embed videos from YouTube, Vimeo or Facebook and more.
Simple to use and doesn't need any coding skills.
It supports Hebrew and Arabic as well as a right to left text alignment.
Cons
Free third-party apps are restricted.
It doesn't enable you to install new options and it needs pre-authorization.
Pricing
| | |
| --- | --- |
| Plan | Price |
| Basic | Free |
| Premium | $8.50/month to $24.50/month |
WordPress.com is free to create blog or website. It is also a free WordPress hosting provider. You can immediately register the website and simply start your blog.  It comes with limited options like limited storage spaces and little options for customization.
Pros
It is totally free of charge to use.
All spam, backups, and updates handled by itself.
It comes with

social networking plugins and tools by default.
Cons
It doesn't allow for the third party themes.
It doesn't allow

plugin utilization in a free plan

.
You can't get the professional domain name.
Pricing
| | |
| --- | --- |
| Plan | Price |
| Basic | Free |
| Premium | $99/year |
| Business | $299/year |
Medium is simple and clean blogging platform for writers which was launched in 2012. It is user-friendly to use which comes with customizable HTML and CSS for those with more advanced skills. A highly recommended free blog site for small business owners and freelance professionals.
Pros
Easy to use and doesn't need any installation or coding skills.
It's a free Blogging site.
Get chance to reach an existing online community having same interests.
Cons
It comes with limited features options in term of design.
In this platform, you cannot make money by running ads.
Pricing
Blogger is a best and easiest blogging sites which are easy for beginners to use. This blogging platform is pre-hosted and provides you a free subdomain. It comes with a typical layout editor and you'll notice some free themes and widgets to install to your blog website. It is known as a free blog hosting service provider.
Pros
It is easy to use and doesn't need any coding knowledge.
It is free to use.
Google provides the strong secure platform
Cons
You can only use limited tools in basic.
It doesn't receive frequent updates or new options.
They can't offer new options as your blog grows in popularity.
Pricing
Tumblr is a free microblogging platform that comes with social networking features. It is a little bit different as compared with others blogging platforms. You can enjoy the ease of use for blog creation and also with the tight integration with multiple social media platforms, users can follow, comment and re-blogging each other's blog sites with much ease.
Pros
Due to the microblogging nature, you can start blogging and content posting online fastly and easily due to the microblogging nature.
You can get more chances to be exposed because of the tight relationship between each blog built using Tumblr.

 Social media integration can do much good to your site.
Cons
The themes and modules are not enough for advanced users.
You cannot advertise, backup and secure your blog site.
You cannot have your custom domain name.
Pricing
Weebly is also the best blogging platform provides a good range of easy-to-use options, as well as drag and drop choices for people who don't need to find out coding to form simply changes. You are allowed to customize layouts, free themes and many more.
It comes with attractive design, layout choices and offers free hosting services.
Has a platform built for e-commerce, you can build small or simple websites.

It offers you great ease of use and

number of options in this area like

AdSense

, banner advertisements, and third-party codes.

Cons
Limited features and lacks in customization abilities.
Restriction to install additional plugins of your choices.
Pricing:
| | |
| --- | --- |
| Plan | Price |
| Paid | $8.00/month |
| Unlock features | $49.00/month |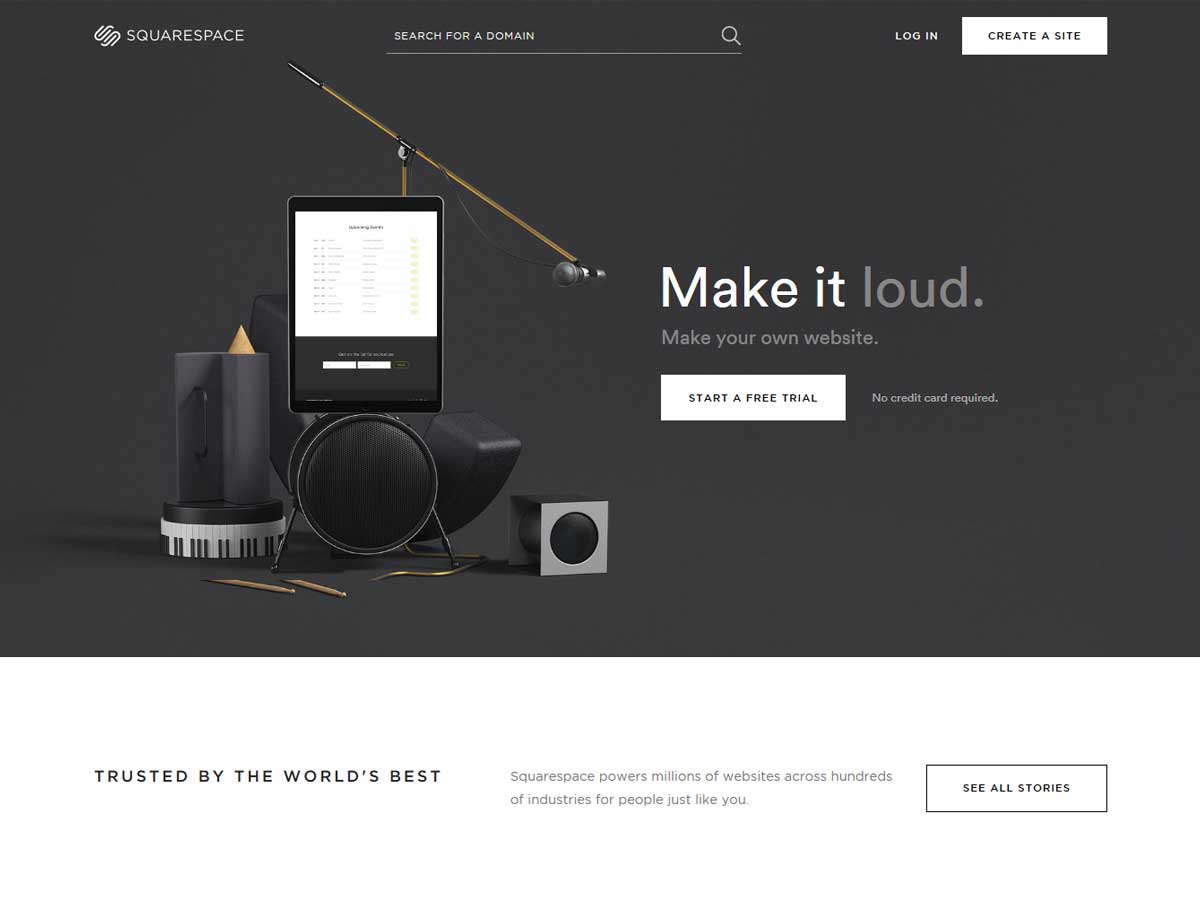 Squarespace is a platform that provides a lot of good options. It is necessary to have knowledge of code on this platform. You are allowed to customize your own blog or create a website by using easy drag and drop tools. It is user-friendly and great website building solution so that you can easily use for blogs, business or e-commerce stores and many more.
Pros
It's simple to create and is very functional. The platform is User-friendliness and flexible.
It individually offers domain name with SSL/HTTPs and eCommerce stores
 Great themes and Full-time quick support are available for your use.
Cons
It is limited to the options built into their proprietary platform.
It is not an open source platform plus the themes and plugins support is not good.
Integrations are restricted to pick few services and tools.
Pricing
| | |
| --- | --- |
| Plan | Price |
| Personal | $16/month |
| Business | $26/month |
Our Choice
WordPress.org is our choice if we have to pick. We are using this platform and we are happy with the features, price, updates and many more.
It's all about your choice, you can choose as your choice. Hope this article helped you to get best blogging platform. For more this type of informative articles subscribe our site and get the updates.